What is Precisely Writing a Critical Thinking Essay?
Vitalii Anufriiev
A critical thinking essay is a piece of writing in which the writer uses analytical and critical thinking skills on certain issues. Personal arguments are given in the critical essay, along with identifying the potential weaknesses by making it well read the piece. A critical thinking essay uses the available information in a structured manner by filtering it and coming up with a conclusion accordingly. Students at all academic levels, such as schools, colleges, and universities, go through writing a critical thinking essay. This is because it plays a constructive role in their personal and professional development by addressing real-life problems and solutions. A basic objective of writing a critical thinking paper is to demonstrate an understanding of the subject matter on which the teacher gauges students' performance. Critical thinking essays are highly logical because arguments are supported with pieces of evidence. So a wide range of research highlights the application of certain skillset in writing an effective critical thinking essay. It includes deductive reasoning, problem-solving, decision-making, critical analysis, and evaluating the available information. 
How to Write a Critical Thinking Essay: A Step-by-Step Guide
There are a few steps that can help you write a critical thinking essay really well. Many students can find it very challenging to write one. However, if these steps are followed, it can all seem much easier. Following are the major steps that are recommended in writing a good critical thinking essay in academic or professional life. 
Identification of Issue 
This step is based on stating the issue that will be present in a sentence. It is considered a vital step in its nature because, based on it, further analysis and explanation are carried out. One effective tip in this regard is keeping the point concise because it does not make the reader confused and provides a clear picture of the issue that is going to be discussed in the further parts of the critical essay. 
The Reasoning for the Position 
It involves providing the reasons why one side is better compared to the other one regarding the topic. The easiest way to achieve effective results in this regard involves choosing from the list of common arguments. Furthermore, this reasoning makes the storyline clear in the critical thinking essay for the reader. Therefore, effective implementation of this step makes this process of writing a critical thinking essay more effective and structured as well while researching the topic of a critical thinking essay. 
Discussion about Consequences 
This step is an alarm because the evidence is provided about one side over another. So if this step is ignored in writing the critical thinking essay, it seems incomplete because no logical reasoning exists behind accepting the suggestions made in the arguments. Therefore, both sides of the topic with solid consequences need to be discussed. A more informative picture is provided to the reader by following this step which plays a vital role in convincing the arguments in the critical thinking essay. 
Evaluation of Strengths & Weaknesses 
There is no such thing as perfection in writing because a margin of improvement always exists. The same phenomenon goes with the plans; therefore, a writer of a critical thinking essay should not ignore the range of outcomes based on the best or worst ones. So evaluating the strength and weaknesses of critical thinking makes it more appealing and acceptable for the reader. 
Analysis of Alternatives 
A good critical-thinking essay writer considers a range of alternatives before making the final decision because it provides the different prospects of the issue and its relative solution. It helps finalize the plan to go into the final stage of the critical thinking essay based on the alternatives, pros, and cons. You must take that into account while making a critical thinking essay outline. 
Argument against Position 
It is also an important step in writing a critical thinking essay because the viewpoint of others is included in it that why the selected position is not worth adopting. Arguments need to be made in this regard to give the reader the other side of the story. This provides a more structured approach to why the given direction in the critical thinking essay is more appealing than the argument made by the opponents. 
Concluding the Essay 
It is an equally important part of the critical thinking essay because a summary of the main points and reasons is provided at this stage. A logical, planned, and concise approach in this part is considered more appealing and effective in achieving the desired results. A conclusion provides the reader with solid arguments based on the discussion. Therefore, a specific focus needs to be given at this step as it is also important and can be used for writing a critical essay.
Here is an example of how it should look like:
Mastering Critical Thinking: Essential Skills for Writing a Successful Essay
Below are some of the major skills considered important for writing critical thinking essays. 
Decision-making is crucial because it helps the writer make the most suitable choice regarding the identified issue. It is also important to mention that decision-making skill is one of the key traits of the leaders/managers of the 21st century. Therefore, by polishing decision-making skills, an individual can write a critical thinking essay in a more meaningful way. 

Deductive reasoning is a skill set associated with good critical thinking essay writers. Specific conclusions from inference are made through the singular line of thought. It provides a logical way of understanding broad ideas. It helps the writer narrow down the approaches when the range of alternatives is large enough in the given situation. 

A practical evaluation skill of the available information helps the author to conclude by making relevant arguments accordingly. In addition, this skill helps the writer in making informed reasoning supported by evidence. Therefore, it is also precious to write critical thinking essays effectively. 

Research is a subject of paramount importance in writing a critical thinking essay because available information is used to back the position and find the arguments against the given position. So research skills are also needed for a person who wants to become successful in writing a critical thinking essay or a critical thinking analysis essay with proficiency.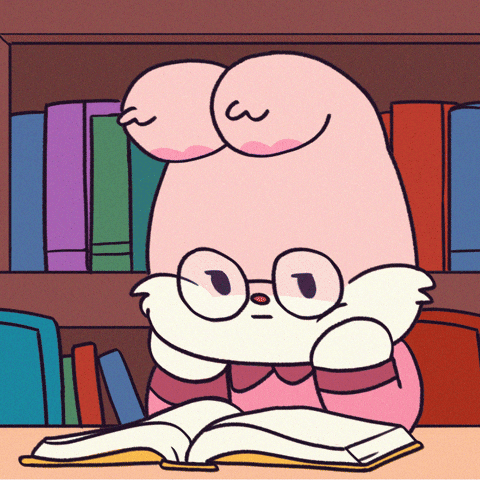 Conclusion 
A critical thinking essay is a highly structured process, planned and well-researched. That is why someone who wants to excel in this domain needs to update specific skill sets. So a good decision-maker, evaluator, and research skills help write a purposeful critical thinking essay accordingly. But it is a systematic process that requires hard work, a focused approach, and dedication, especially for students, so they can get good grades in their assignments at all education levels. It will also help them get benefits in their personal and professional life because critical thinking is a highly demanding skill in the corporate environment of the 21st century. 
👉ORDER CUSTOM CRITICAL THINKING ESSAY👈
Vitalii Anufriiev
Vitalii Anufriiev is a co-founder and marketing professional at WritingMetier. His areas of interest include digital marketing, brand strategy, and the use of social media for business growth.
Reader Comments