Compare and Contrast Essay Topics for 2023
Laura Orta
Compare and contrast essays are different from the other types of essays that you have to work on. To write a compare and contrast essay, you must make sure you choose the right topic. As easy as it seems, it is very confusing. First, you must pick a topic you are most comfortable writing on. You also have to make sure that the two are related in one way or another. Remember that your essay will only be as good as your chosen topics. 
How to Choose Compare and Contrast Essay Topics: Tips and Tricks for 2023
To choose a compare and contrast essay topic, you must do some research first. You need to find information first to understand your options and what you can work on best. Choosing exciting or even fun topics is mandatory to help you work. Here are a few valuable tips that can help. Also, reading about how to write a compare-and-contrast essay outline will be helpful. 
Identify Interesting Topics 
First, you need to identify topics that are of interest to you. Remember that you can only write well when interested in your writing. You can only research and do a good job when you feel like working on it. There is a way to get compare and contrast essay writing help.
List all Ideas 
To be able to select the best one:
List all ideas that come to your mind.

Go over those ideas to work your way through things correctly.

Describe them in great detail and in all aspects to understand them better. 
Choose the Same Category 
The topic you choose needs two concepts belonging to the same category. This is very important. You can work on comparing and contrasting them correctly when they belong to the same category. 
Keep the Target Audience in Mind 
One of the most important things is to remember the target audience you are writing for. So, for example, if you are writing for an educated, tech-savvy audience, you need to choose your words wisely. On the other hand, if you write in layman's language, they might not find that very gripping. So always choose words wisely by keeping your target audience in mind. 
Choose Trending Topics 
It got for concepts that are trending. These are ones that already have hype created. Not just that, but they also allow you to remain relevant and write about things in the best possible way. 
One of the most crucial things you must do is research before writing, like writing an IB extended essay. You can only write well when you know what you are working on. Try to make it as attractive as possible by adding relevant facts and giving supporting evidence as well. Now that you know how you can choose to compare and contrast essay topics, it would be helpful to have some ideas that can help you choose your own and also help you understand the type that you can go for. 
Interesting Compare and Contrast Essay Topics for 2023: Social Studies, Healthcare, Economics, and More
Here are a few interesting ideas to better help you understand things and choose the best topics for you. 
Social Studies Compare and Contrast Essay Topics 
Asian culture versus American culture 

Rural life versus urban life 

Baby boomers versus millennials 

Cave dwellers versus modern people 

Beauty ideas of today versus beauty ideas of the past 

Great Depression versus Coronavirus pandemic 

Part-time jobs versus full-time jobs 

Remote work versus in housework 

Research papers versus student essays 
Healthcare Compare and Contrast Essay Topics 
Free healthcare versus paid healthcare

At-home care versus hospital care 

Female versus male doctors 

Vaccinations versus no vaccinations 

Nurses versus doctors 

Homeopathic versus allopathic medicine 

Senior doctors versus junior doctors 
Economics Compare and Contrast Essay Topics 
Free trade versus certified trade 

Trade barriers versus no trade barriers 

Socialism versus communism 

Public agenda versus private agenda 

The economy of India versus the economy of China 

The economy of the US versus the economy of the UK
If you are interested in economic topic ideas, check our IB Economic IA ideas article.
Sports Compare and Contrast Essay Topics 
Ronaldo versus Messi 

Cricket versus football 

Strength training versus cardio 

Gyming versus sports 

Cross-fit versus running 

Fasted cardio versus non-fasted cardio 

Early morning workout versus evening workout 
Other Compare and Contrast Essay Topics 
College life versus university life 

Netflix versus Amazon Prime 

Reading versus watching a movie 

Islam versus Christianity 

Fast food versus healthy food 

Virtual friends versus real friends

Poetry versus prose 

Hurricanes versus torn dogs 

Pets versus no pets 

Freedom versus slavery 

Having siblings versus being a single child 

Gluten-free versus vegan 

Being the lover versus being the beloved 

Owning one's car versus public transportation
While all of these are excellent topics you can work on, you must ensure that you are highly interested in your work. In addition, you need to ensure that you have complete autonomy in your writing. When you are comfortable with the topic you are working on, it helps you form your argument best. 
💁 ORDER COMPARE AND CONTRAST ESSAY ✅
The truth is that to defend your viewpoint. You need to have solid information about what you are writing. You can only gather that solid information when you work hard to get what you want. So try to be as interested as you can in your chosen topic. Only then will you be able to write in the best way possible. 
When you choose an interesting topic, you will be able to work your way through things in the best way possible and will be able to write on a topic that is gripping enough. 
Compare and contrast essays can be very interesting if you research them properly and get things done in the best way possible by simply making an order. This is important to help you ensure that you do things right.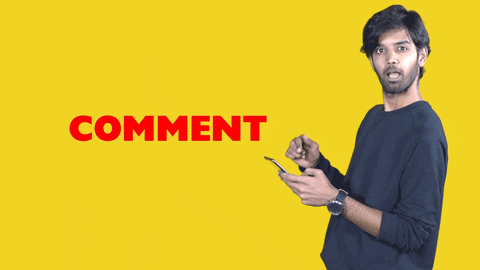 Conclusion
Choosing the proper compare and contrast essay topics can be challenging, but it doesn't have to be. By following the steps outlined in this article and picking a topic that interests you, you can write an engaging and well-researched essay to impress your audience. Remember to do your research, plan your essay, and take your time to ensure that your argument is well-formed and convincing. Doing so can produce a high-quality essay that will earn you a good grade and leave a lasting impression on your readers. So go ahead, pick a topic that sparks your interest, and get started on your compare and contrast essay today!
Laura Orta
Laura Orta is an avid author on Writing Metier's blog. Before embarking on her writing career, she practiced media law in one of the local media. Aside from writing, she works as a private tutor to help students with their academic needs. Laura and her husband share their home near the ocean in northern Portugal with two extraordinary boys and a lifetime collection of books.
Reader Comments